Consultation with menu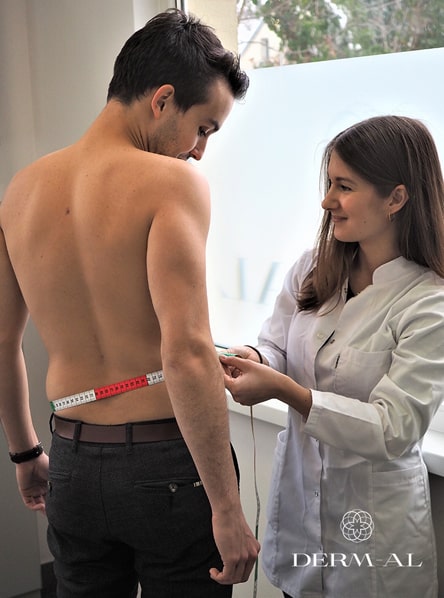 At the Derm-Al Centre, the clinical dietitian may develop a detailed individual menu based on the patient's needs and preferences.
The first appointment is usually an hour long. The dietitian interviews the patient in order to get a good picture of the patient and their condition. The dietitian asks about health issues and eating habits, takes anthropometric measurements and analyses body composition using the bioimpendance method. It is also a good idea to take your latest medical test results to the appointment. The dietitian carefully analyses the condition of the patient and their eating habits and physical activity. Based on such information, the dietitian discusses the goals and action plan with the patient.
The dietitian also asks the patient about their eating habits and the kinds of food they like and don't like. The patient will receive the menu, recommendations and instructions on the second appointment.
The price includes 1 appointment, recommendations and 7-day menu.