Diet for patients in acne treatment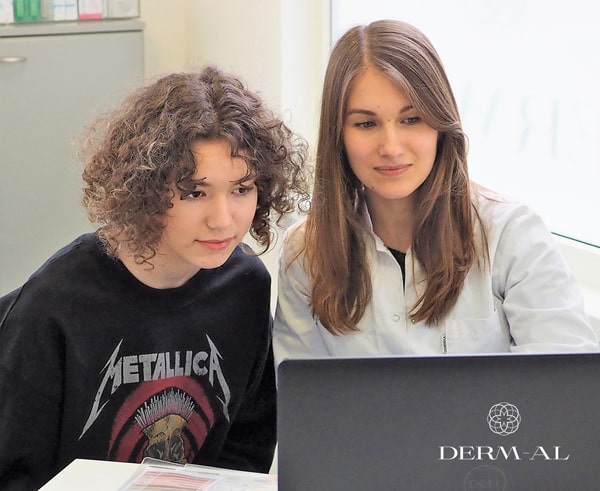 At the Derm-Al Centre, we offer consultation with clinical dietician, who can propose a diet to supplement acne treatment and reduce side effects of oral medication.
It is very important to approach such conditions as acne holistically in order to achieve the desired results. The right diet and the right pharmacotherapy may successful fight acne lesions and limit the side effects of the medications. This is particularly important in the case of treatment with Isotretinoin. This substance is often the only choice in severe acne, but, unfortunately, it is very toxic for the organism, especially the liver.
The dietitian teams with the dermatologist and endocrynologist to plan the patient's diet in such a way as to reduce the risk of complications and ensure the success of treatment.
The right diet, planned by a professional, is also useful in acne treatment with other medications, because acne lesions may be significantly reduced by limiting the intake of monosaccharides or trans fats and choosing foods with low glycemic index.